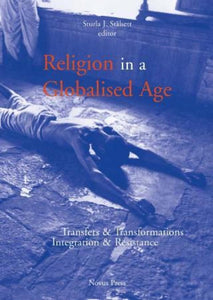 Stålsett, Sturla J. (ed.): Religion in a Globalised Age
29000 kr

290,00 kr
Tax included.
Shipping
calculated at checkout.
---
---
Transfers & Transformations
Integration & Resistance
As world history has entered the era of globalisation it has become ever clearer that religion is not something that primarily belongs to the past. Contrary to what was held by many social scientists and students of religion some decades ago, global processes of modernization have not led to the fading of religion from the public arena. Instead, as the world has become more interlinked we have seen a resurgence of religion in many regions and many spheres of society. Hence to get a deeper understanding of the complex processes of global transformation in our time, it is vital to study the role of religion. ???But what is this role? In what ways are religions changed by globalisation? And how do religions contribute to contemporary global transformation processes? In what ways and under which circumstances does religion promote the ongoing processes of globalisation? And when and how does religion provide resources for resisting these processes?
Contributors: Hans Küng, Werner G. Jeanrond, Clare Fischer, Kjetil Hafstad, Oddbjørn Leirvik, Sigurd Bergmann, Jone Salomonsen, Mary Esperandio, Berge Furre, Notto R. Thelle and Sturla J. Stålsett.
ISBN 978-82-7099-480-9, 93 pp., paperback
Format: 17x24 cm, weight: 0,4 kg, year of publication 2008